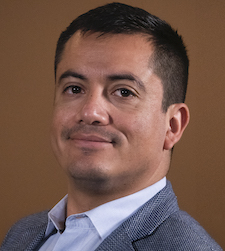 Ernie Perez has been named Director of Educational Technology within Boston University's Office of Digital Learning & Innovation. Reporting to Associate Provost Chris Dellarocas and Vice President and Chief Data Officer Tracy Schroeder, Ernie will play a leading role in the visioning, management, selection, and deployment of enterprise-level educational technology services.
Perez, who joined the educational technology organization in September 2019, will lead several teams, including the educational technologists, platform administrators, and instructional designers.
The Educational Technology team works with faculty and academic staff to enhance the use of teaching and learning technologies in and out of the classroom. Educational Technologists provide consulting and support for a number of services, including Blackboard Learn, WordPress, and Echo360. They also provide classroom training on a wide variety of topics.
As director, Perez will conduct need assessments, envision, lead and participate in educational technology projects, including projects associated with emerging technologies and university strategic educational technology initiatives. He will also lead significant outreach activities on the topics of teaching with technology in higher education to the BU community at large.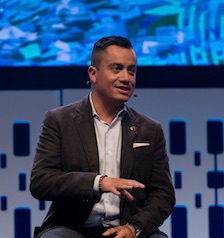 Previously, Ernie served as the Director of Instructional Technologies at California State University, Northridge. In that role, he provided leadership and hands-on management in the strategic adoption and use of educational technologies for teaching online, hybrid, and technology-enhanced courses. He managed projects and assisted the University community to leverage technology in their pursuit of teaching and learning. He also previously served as the Instructional Technology Manager for the Information Technology Assistance Center (iTAC) at Kansas State University. There, he oversaw all centrally funded instructional technology environments on the Kansas State campus, which included technology classrooms, studio environments, a Learning Commons, and the university computing labs; he also oversaw Video Conferencing Services and the learning space design and consultation group.
Ernie holds a M.S. in Adult, Occupational and Continuing Education and a Bachelor's in Business Administration from Kansas State University.