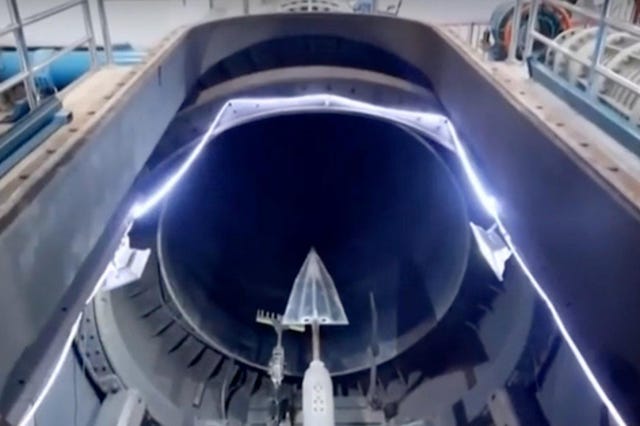 Chinese Academy of Sciences' Institute of Mechanics/Handout
An adapted scramjet called a "sodramjet" could reach Mach 16 flight by leveraging sonic booms.
The experimental engine is Chinese, but based on American ideas dating back 40 years or more.
Turning sonic booms into combustion addresses a key, "fatal" flaw in scramjet designs.
---
A Chinese-made "sodramjet" engine has reached nine times the speed of sound in a wind tunnel test. The engine could power an aircraft to reach anywhere in the world within two hours, the makers say.
➡ You love badass tech of the future. So do we. Let's nerd out over this stuff together.
Scientists say the sodramjet (short for "standing oblique detonation ramjet engine") could be the first real hope for hypersonic flight—many times the speed of sound, and something that would bring both global travel and space travel much closer to home.
"With reusable trans-atmospheric planes, we can
…
Read More